Strange Smell After a Storm? | SERVPRO of Southeast El Paso/ Butterfield
11/3/2021 (Permalink)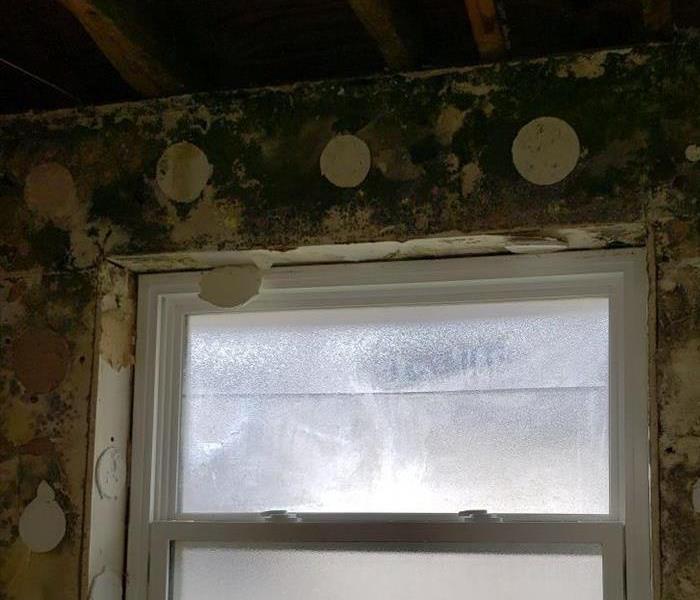 The water damage from a natural disaster in your home often comes with odors and mold growth that can be hard to find. If you suspect you have mold but don't see any growth, we recommend finding an industrial hygienist who can find out what mold may or may not be in your home. Other measures you can take to help with the funk are below:
Air It Out
Open all doors and windows to allow air to circulate in your residence. This should help dissipate any lingering smells that remain and will also facilitate the drying of the affected areas.
Dry the Wet Areas
You may install dehumidifiers to speed up the drying process. Removing moisture from porous and absorbent surfaces such as carpet and upholstery can greatly reduce the chance of foul aromas remaining after the flood and can mitigate the appearance of mold.
Deodorize Your Home
There are natural methods that you can utilize to expedite the deodorizing process in your house. Baking soda sprinkled into carpets or other absorbent surfaces can be vacuumed up, greatly with getting rid of foul odors. On less porous surfaces, vinegar applied liberally can aid in combating persistent smells.
Keep an Eye Out for Mold
As with any area that has had prolonged exposure to moisture, mold growth can be a threat that, if not addressed immediately can become a huge problem. It is imperative that proper steps are taken to ensure that mold and spores do not have the opportunity to spread in your home.
Sewage
Sewage loss can lead to your home being contaminated by sewage contents when floodwater finds its way past your threshold. This can leave behind an overpowering smell even after the moisture has been removed due to the bacteria in the water. These horrendous smells often cannot be removed by household cleaners and require the services of a professional flood restoration company.
Eliminating odors can be a tricky thing, so give us a call at (915) 234-2679 and leave the restoration to us!